Discover the feel and control of a forged, milled, mild steel blade.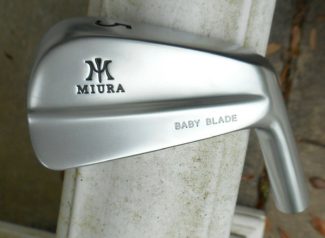 NEW 2019 BABY BLADES
Experience the most solid iron in golf!
NEW MIURA GOLF 2019 model Baby Blade irons are the third generation of the famous Miura Small Blade irons
This new 2019 model Baby Blade has updated graphics and more of a dull satin finish than previous models.
Now in stock!
More info to come….