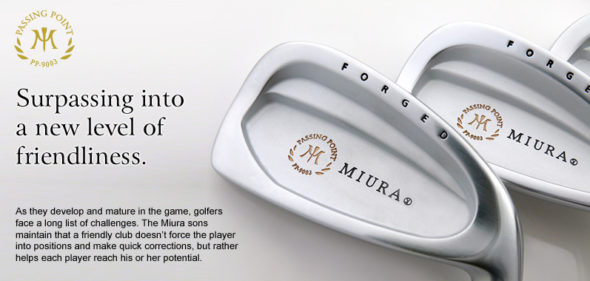 PP – 9003 was born, aiming for a strong trajectory firmly caught by all the counts. When set up, it gave a visually caught image, and embodied the answer to the gentleness that Miura thinks, such as semi-wide sole, semi-goose and short hosel design.
Including the normal specification, you can choose a total of 6 types of head shapes, 3 types of sole and 2 types of head contour.
This version of the PP-9003 is also available in a handsome Black Boron finish for a dark, attractive look that wears into a silvery patina with repeated play. The low-glare finish pleases the eye and draws stares of admiration from other golfers.