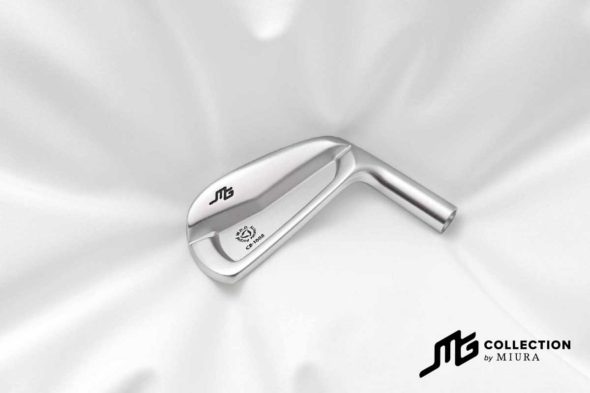 Easy to operate with satisfactory operability Small swing and sharp shape While the sole width and low center of gravity design that is the largest in CB-1000 series history, easy to rise in mist, easy to rise ball, easy model.
By designing the impact point to the maximum thickness and Miura's unique soft iron precision forging manufacturing method, you can experience a thick hit feeling which seems to be a soft iron forged iron and a beautiful trajectory like drawing a thread.
In order to pursue a hit feel comparable to the muscle back, we made the wall thickness firmly behind the impact point, realized a thick sense of hit which seemed to be a soft iron forging. The top line is also a glamorous head with a thick and solid impression to make a strong ballistic image, and a boneless feel at ease at the time of address.
By concentrating the weight on the sole side, it becomes the head with the lowest center of gravity in the CB – 1000 series, and even a middle iron can gently beat a ball of high trajectory. In addition to the high operability unique to small head size, the variation of how to attack the pin further expands.