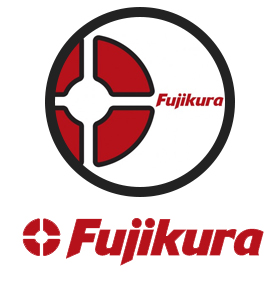 Usher Golf carries the full range of Fujikura shafts. Please contact us if you do not see the shaft you are looking for and we will build your custom set.

New for 2017, the ATMOS Tour Spec line is geared towards the performance golfer looking to keep the ball flighted down with low spin. Continuing with our iconic "Tour Spec white" paint, ATMOS is a true tour flighted line of shafts with a simple color coding – red as the higher launching, blue as mid launch, black as the lowest launch – similarities include keeping the handle flexes the same for feel, but adjusting mid and tip sections for launch and spin to achieve your desired ball flight.
ATMOS Tour Spec is the culmination of key learnings from more than two decades of tour-driven products. The development of ATMOS Tour Spec was an extensive process by which critical player feedback and fitting needs were at the forefront. Recognizing that Tour professionals need to keep the ball flighted down with low spin and that these players have a variety of different swing types and clubhead combinations, it was essential that engineering a variety of options was crucial to optimize performance.
Category: Woods
Speeder Evolution Series (I, II, III)

The newest in the Speeder Evolution line is the Speeder Evolution III which completes the family of products by providing a mid-spin and launch performance relative to the Evo I (high) and Evo II (low). The Evolution III is designed for the golfer looking for tour-level feel and performance, but with flighting and spin that will keep the ball in the air a bit longer. The Evolution III also features Metal Composite Technology (MCT) which allows us to lessen the wall thickness of the shaft for feel but not sacrifice stiffness due to the metal composite.
Category: Woods

Designed with a custom bending profile which creates a stiffened mid and tip section with more forgiveness in the handle section, the PRO retains Core HIT technology for greater overall accuracy and stability throughout the entire swing. Building on CAGE, Maximum Carbon Fiber Content, and Phantium, our PRO series shafts also feature 40 TON Carbon Fiber.
Category: Woods

The Vista PRO series is for the golfer looking to keep the ball in the air longer with higher launch and spin than our other lines. This flighted line is designed to launch lower incrementally with increasing flex and weight to accommodate golfers of all swing types and skill levels. The Vista PRO line gives every fitter versatility, premium technology, and tour design aesthetics in an easy-to-fit line up.
Category: Woods / Irons

The new PRO iron shafts are able to achieve steel shaft weighted swing weights. Utilizing only a #2 iron blank, this shaft is able to hold a consistent swing weight throughout the set when trimmed to length. This allows the golfer to further benefit from the feel and vibration dampening that graphite shafts offer, while maintaining traditional swing weights.
These shafts are made using our High Density Composite Core (HDCC), a proprietary design and construction method that uses an 18 gram composite core that is strategically located in the shaft to provide optimum club swing weight throughout the iron set. HDCC replaces heavy, thick walls in traditional heavier composite irons which have a tendency to play too stiff and have limited feel. HDCC enables the use of lighter weight composite materials in the remaining shaft structure for improved feedback to the golfer for more Power, Accuracy and Control of their scoring shots.
Category: Irons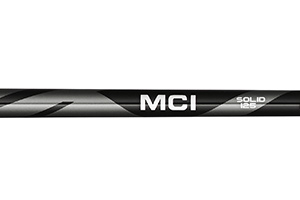 MCI Wedge Shafts are new for 2017. Available in 2 weights and 2 different spin characteristics, they offer the performance and feel similar to MCI irons.
The SOLID option is the higher spinning option of the two and the MILD is the lower spinning option.
In the new MCI (Metal Composite Irons), Metal Composite Technology was developed to combine the best attributes of steel and graphite into one revolutionary composite shaft. Increased hitting ability, even weight distribution, and individual length brings perfect flow of frequency and torque within your swing.
Category: Irons